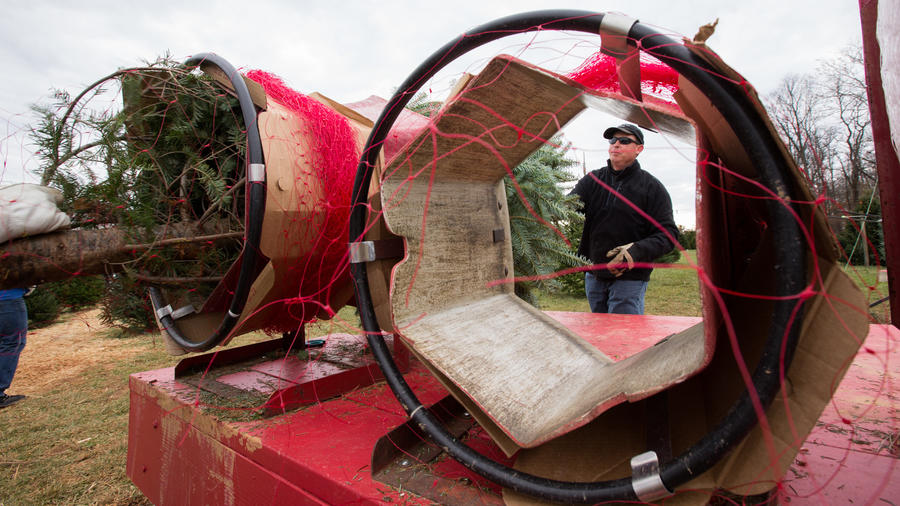 Merry Christmas from Greenway Farms!
Tree sales have ended for 2022 season.
Thank you and Merry Christmas!
The Healey Family
Call 410-442-2388

This spring, visit our greenhouses for vegetable plants and flowers. Learn more.
---
Plan your visit to Greenway Farms
• Leashed dogs are welcome. Woof! Woof!
• Heated restrooms.
• Saws and twine are available at no charge. Also, there is free shaking and baling of trees to make Christmas trees easier to get home.
• This year, we only have Canaan Fir from 5-9 feet. Cut-your-own trees only. Sorry, no Douglas Fir, Norway Spruce or Blue Spruce for 2022.
• Click here for pricing. (For your convenience, please note that we accept cash, checks and credit cards.)
---
Hours and directions
Our choose-and-cut Christmas tree farms are located in western Howard County, near the intersection of Routes 97 and 144 and convenient to I-70.
• Woodbine farm 15097 Frederick Road, Woodbine, MD Woodbine hours: Monday – Friday 11 a.m. – 4:30 p.m. Saturday & Sunday 9 a.m. – 4:30 p.m. WOODBINE FIELD SOLD OUT FOR 2022.
• Cooksville farm 14098 Reps Road, Cooksville, MD. (Gravel road off Monticello Drive.) Cooksville hours: Saturday & Sunday 9 a.m. – 4:30 p.m. COOKSVILLE FIELD SOLD OUT FOR 2022.
Please note that our choose-and-cut fields close at dusk. We love a snowy Christmas as much as anyone, but please note that all hours and dates are dependent on winter weather conditions! Call 410-442-2388